12 Apr

SIDRA presents its International Dispute Resolution Survey: 2022 Final Report in the Philippines
---
SIDRA's Research Associate Angela Abala presented the SIDRA International Dispute Resolution Survey: 2022 Final Report in the Philippines.
On 27 March 2023, Angela shared key findings of the Survey at the "International Dispute Resolution: Insights and Trends", a seminar co-organised by SIDRA, the Philippine Institute of Arbitrators (PIArb) and Ateneo de Manila University School of Law. Ateneo Law Dean Jose Maria G. Hofileña and Executive Director of the Office of Alternative Dispute Resolution (OADR) Atty. Irene De Torres Alogoc, CESO I delivered the opening remarks. Atty. Teodoro Kalaw IV and Atty. Ali Loraine Manrique shared their views from the perspective of Philippine alternative dispute resolution practitioners. Atty. Julius Anthony Omila, MCIArb, MPIArb, President of PIArb, provided the closing remarks. The seminar was moderated by Atty. Daniel S. Hofileña
This seminar was supported by Quisumbing Torres, Singapore International Arbitration Centre, Philippine Dispute Resolution Center, Inc., Philippine International Center for Conflict Resolution, Inc., Kalaw Prasad & Hofileña Law and the OADR.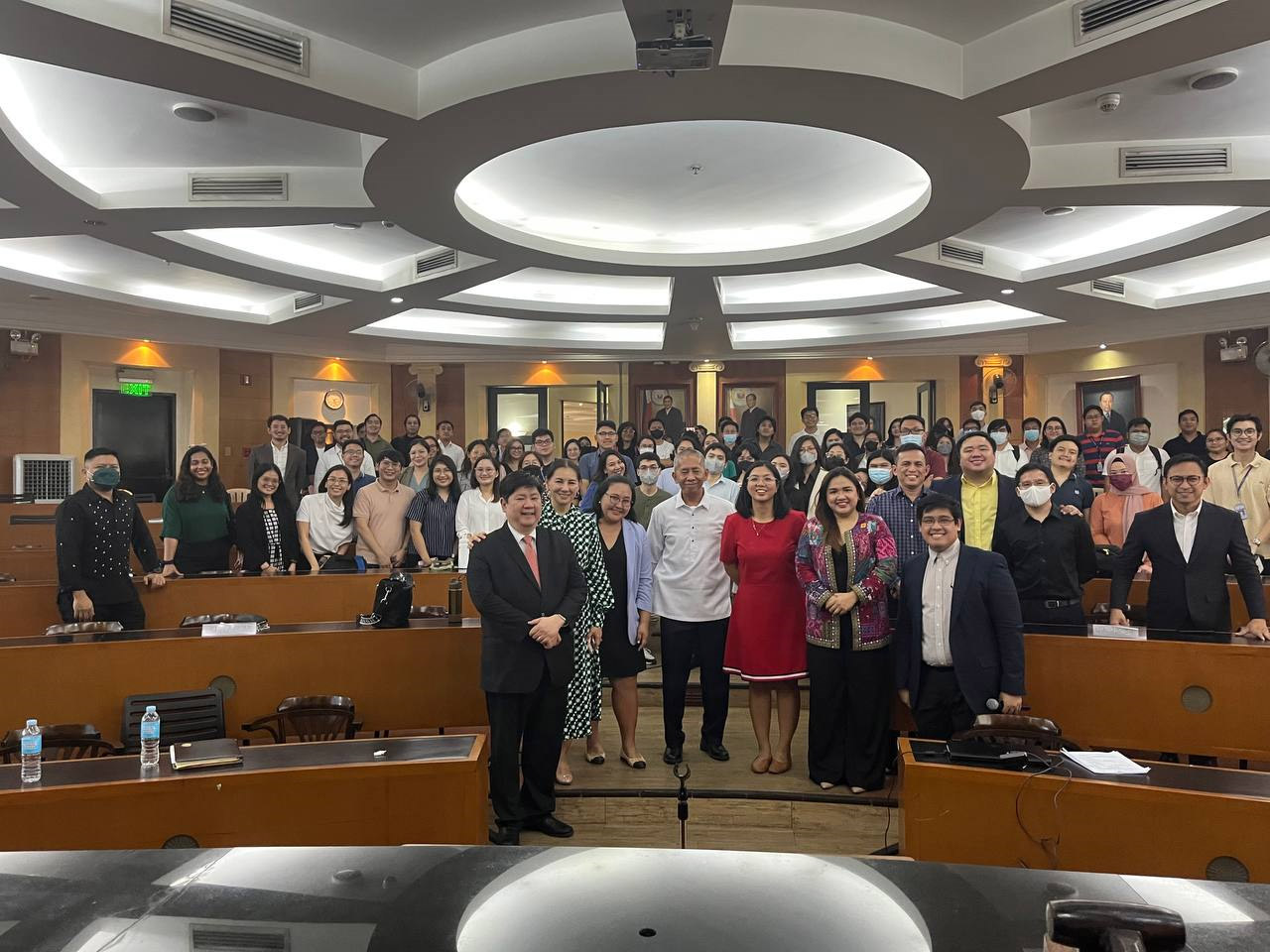 Angela also joined the panel of speakers at the "International Dispute Resolution: The Way Forward, The Way to Peace" conference at the San Sebastian College – Recoletos de Manila. Dean Rodel Taton welcomed the participants to the conference.  Angela highlighted key findings of the SIDRA Survey on international commercial arbitration and mediation. OADR Executive Director Atty. Irene De Torres Alogoc, CESO I, also spoke about the initiatives of the OADR. Atty. Daniel S. Hofileña provided his views on alternative dispute resolution in the Philippines from the perspective of a private practitioner. State Solicitor Maria Luisa Dominique D. Mauricio spoke about careers in alternative dispute resolution.The conference was moderated by Atty. Gerlyn Fe G. Oyos, Faculty Secretary and Professor, San Sebastian College-Recoletos Graduate School of Law.
​
On 30 March 2023, Angela presented SIDRA's International Dispute Resolution Survey: 2022 Final Report at the Supreme Court of the Philippines. The meeting was attended by Chief Justice Alexander G. Gesmundo, Supreme Court Associate Justice Alfredo Benjamin Caguioa, Court of Tax Appeals Associate Justice Maria Rowena Modesto-San Pedro, Court Administrator Raul B. Villanueva, Mr. Jose T. Name of the Philippine Mediation Center, and several Court Attorneys at the Supreme Court. It was a productive discussion on trends in international dispute resolution and the initiatives being done by the Philippine Supreme Court to further alternative dispute resolution.
​